3.9 Host Keys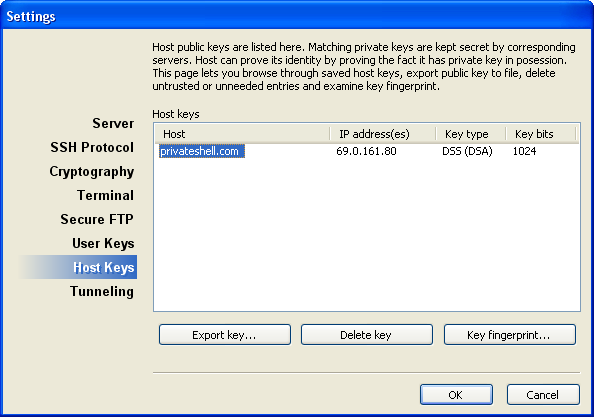 Host keys
List of host public keys. Keys are added automatically when you establish connections with the different servers.
Export key...
Exports the selected host public key to an external file. Several file formats such as Private Shell, Open SSH, ssh.com, PuTTY, SSH version 1 are available.
Delete key
Deletes the selected key.
Key fingerprint...
Displays key the fingerprint in hexadecimal and textual forms.
---