3.11 Cryptographic tokens support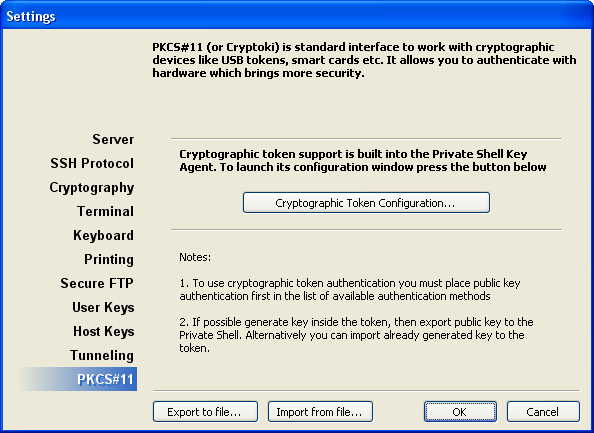 PKCS#11 (or Cryptoki) is the standard interface to work with cryptographic devices like USB tokens, smart cards, etc. It allows you to authenticate with hardware which brings more security.
Cryptographic token support is built into Private Shell Key Agent. Click the Cryptographic Token Configuration... button to launch Private Shell Key Agent and open Private Shell Cryptographic token manager.
---